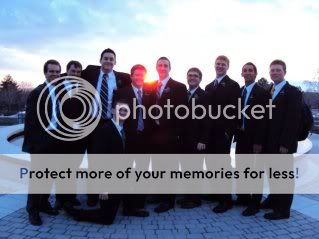 Thats so cool that you got to hear Elder Bednar. I bet that was a great experience for everyone. I have had the opportunity to hear several speakers from The Quorum Of The Seventy. They were all really amazing.

The Mormal was at the hotel right? How cool they got to go and that Tanner had a good time dancing with the hunnys-lol. That's cool that Ryan's papers are in let me know where he is going. Give him my address and have him write me on dearelder.com

My companion is cool. In the MTC we all talk about what we have learned throughout the week and how we can do better as a district. I know that Heavenly Father loves us and has a plan for us and I'm excited to serve in Veracruz!!
The Crains are such wonderful people and it made me happy when you said that they talked about me in sacrament and that Devin bore his testimony about me and how excited he was to serve his mission someday.

Could you please send me my glasses, contacts, Texas shirt and some homemade cookies? LOL! Please!

Mi Testimonio:
Yo Se Que José Smith es un profeta y Thomas S. Monson es un profeta moderno yo se que Jose Smith restaurado el evangelio. Yo se que Jesucristo y dios vive yo se que familias es muy importante. Yo se que mi compeneros hablos el evangelio y orar por mi. Yo se que oracions es muy importante y orar frequently. En el nombre de Jesucristo amen.
I love you all and I pray for you frequently. I cant wait to talk to you about my mission and love to hear from you.

Con mucho amor,
Elder Robertson